If your computer is slow, you must make it faster using the computer services.
The NITM Singapore office will help users make their computers work, good and healthy.
To supply consumer services, you may look for someone who can sell information technology, which can help us to conduct our work well to transfer power for improvement.
You need to keep a computer with computer log files opened every 45 days.
Every PC on every Windows 10 has different types of problems and updates every day, so we must be very careful to protect the computer to ensure that antivirus software such as Symantec, Norton365, AVG, etc. must be installed.
A quite straightforward way to support the computer is to keep the TEMP folder clean every day, or if you have a system service provider to help keep the computer clean.
If you cannot keep it, you can always find a Singapore computer services from NITM Singapore.
Each computer has different types of problems. When the user updates the window every 45 days,
each computer needs to perform system maintenance with the local computer service provider.
If necessary, we can supply a simple remote or onsite serve over the phone.
Please call us to make sure your PC is running normally.
The report may list the login names and problems listed on all your computers. We will update the 24 x 7 monitor PC.
 
On Site Computer Services
Test drive custom hardware Evaluate the hardware to ensure proper operation.

Vision check and damage Check with fan may cause heating problems.

Check power the power supply may be unstable to the computer See wiring Make sure everything connected well.

Looking for dust can block the air passage Check audio and video Make sure both things working well.

Run memory test Make sure all memory chips are working good system disk health Run diagnostics to evaluate memory.

Test CD/DVD-ROM drive and evaluate the optical drives to make sure they run smoothly Find Windows operating system errors Windows diagnostic software can help solve the problem.

Verify the hardware driver, make sure the driver updated, Clear temporary files Delete, browsing history Perform a virus scan Make sure there is no virus on the computer.

Run antivirus and security, software Make sure your security software updated.

Looking for updates Check Windows to see if an update is available, Check disk defragmentation the hard drive may need to be defragmented.

Check the network adapter Make sure all connectors are working Looking for backups and data storage View available backups.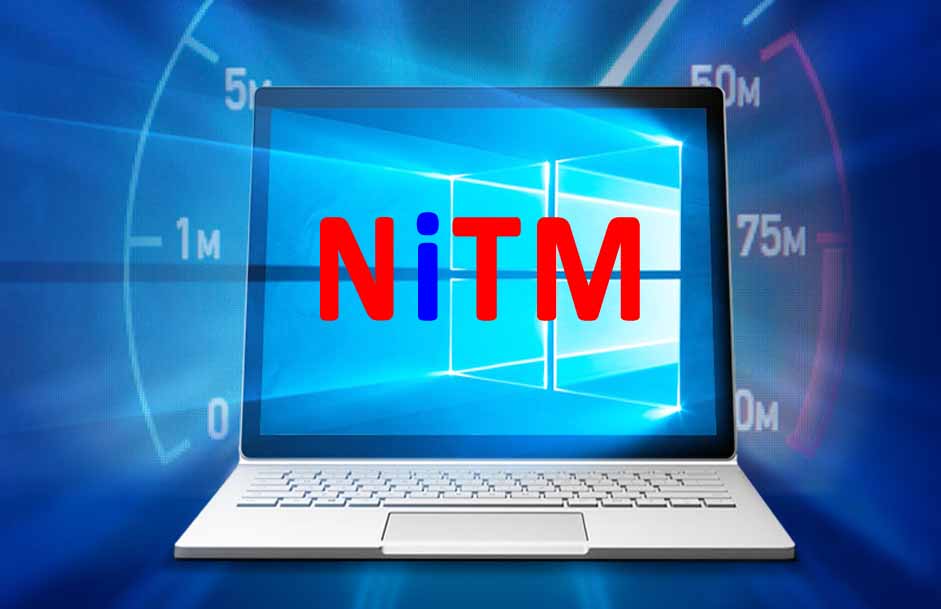 Change your power settings
If you are using Windows 10's "Power saver" plan, you're slowing down your PC. That plan reduces your PC's performance to save energy.
(Even desktop PCs typically have a "Power saver" plan.) Changing your power plan from "Power saver" to "High performance" or "Balanced" will give you an instant performance boost.
To do it, launch the Control Panel app, then select Hardware and Sound > Power Options. You will typically see two options: "Balanced (recommended)" and "Power saver."
(Depending on your make and model, you might see other plans here as well, including branded by the manufacturer.)
To see the "High performance" setting, click the down arrow by "Show additional plans." 
To change your power setting, simply choose the one you want, then exit Control Panel. "High performance" gives you the most oomph but uses the most power.
"Balanced" finds a happy medium between power use and better performance; and "Power saver" does everything it can to give you as battery life as possible.
Desktop users have no reason to choose "Power saver," and even laptop users should consider the "Balanced" option when unplugged — and "High performance" when connected to a power source.
Disable programs start-up
One reason your Windows 10 PC may feel sluggish is that you have got too many programs running in the background,
programs that you rarely or never use. Stop them from running, and your PC will run more smoothly.
Start by launching the Task Manager: Press Ctrl-Shift-Esc, right-click the lower-right corner of your screen and select Task Manager,
type task manager into the Windows 10 search box and press Enter. If the Task Manager launches as a compact app with no tabs, click "More details" at the bottom of your screen.
The Task Manager will then appear in all its full-tabbed glory. There plenty you can do with it,
but we are going to focus only on killing unnecessary programs that run at start-up.
Click the Start-up tab. You will see a list of the programs and services that launch when you start Windows.
Included on the list is each program's name as well as its publisher, whether it is enabled to run on start up, and its "Start-up impact,"
which is how much slowing down Windows 10 when the system starts up.
Specific Operating Systems
This configuration provides maximum security combined with the best use of resources. In the future.
The need arises to change the configuration, you will always have the choice of doing so directly in the application.
Alternatively, there is the possibility of Custom installation that is available in the form of a hyperlink found under the Continue button.
Custom installation should only use by experienced users who have a valid reason to install the application with non-standard settings, e.g. to fit specific system requirements.
If you decide for this way, having filled in your license number you will redirected to the Customize your installation dialog where you can specify your settings.
Pride ourselves on our quality of care and we recognized in the community from the moment you turn up to see us.
Aim to educate, inspire, and empower our clients to create meaningful relationships with their healthcare team.
Believe in a simple message that we are also a team of amazing people that know how to offer the best service to our clients.
Committed to continually providing quality, compassionate and positive care to our clients in a relaxed and professional environment. 
There are also four supplementary chapters covering topics that are somewhat outside the scope of the text, but important and interesting nonetheless.
The first supplementary chapter introduces the fundamental logic that makes up a computer.
The second supplementary chapter provides case studies that describe the hardware and system software of important real-world computer systems. These examples include the ×86 family of PC hardware,
the Microsoft Windows family of operating systems, Linux operating systems, and IBM mainframe hardware and software Computer Services Singapore .
The remaining two supplementary chapters, on CPU instruction addressing modes and on programming tools, have been maintained and updated from the 3rd edition.
The supplementary chapters can be found on the book's website, Computer Services Singapore
Computer Services supplementary
In addition, there are four added chapters covering topics outside the scope of this article, but these topics are still important and interesting.
The supplementary chapter of the first chapter introduces the basic logic of the computer.
The second supplementary chapter supplies a case study describing the following Important real-world computer system hardware and system software.
These examples include ×86 series PC hardware,
Microsoft Windows series operating system, Linux operating system and IBM mainframe hardware and software Singapore computer services.
The remaining two supplementary chapters, about CPU instruction addressing mode and programming tools, have supported, and updated since the third edition.
Supplementary chapters can be found in the book's website "Computer Services" www.nitmtech.com